Sharing the Montessori Methodology
Montessori education was created in Italy over 100 years ago by Dr. Maria Montessori.  Since then, her unique method of teaching by connecting with a child's natural sense of wonder and desire to learn has taught and inspired millions across 6 continents. 
The Montessori Academy of Celebration is continuing the great traditions and core values Dr. Montessori developed in a beautiful, tranquil setting located in South Orlando. Nestled in idyllic Celebration, Florida, the school is part of an award-winning town designed to foster a sense of community. Front porches and tree-lined streets are plentiful with parks and play areas that include the one used by MAC for our physical education activities and recess. 
Among the many advantages of our location is the proximity to business and commerce, which brings families from around the world to our student body. This diversity serves both to enrich the experience of all students and emboldens another core tenet of Montessori: peer-to-peer instruction. Dr. Montessori long ago saw the developmental advantage of children learning from each other and by adding the nuance of multi-cultural classes further cultivates their educational experience.
Benefits of Montessori Education for Your Child
amshq.org/Families/Why-Choose-Montessori/Benefits-of-Montessori
Choosing a Montessori environment for your child has many benefits. Known for individually paced learning and fostering independence, the Montessori Method also encourages empathy, a passion for social justice, and a joy in lifelong learning.
Given the freedom and support to question, to probe deeply, and to make connections, Montessori students become confident, enthusiastic, self-directed learners. They are able to think critically, work collaboratively, and act boldly—a skill set for the 21st century.
Montessori supports social-emotional skills as well as develops creativity as a core competency.
Contemporary research supports the 100-year-old Montessori Method's effectiveness, indicating that children who learn in Montessori classrooms demonstrate stronger social-emotional skills in many areas then children in more traditional environments.
The rapid advancement of technology has made clear that the most important skill for our children to have when entering the emerging marketplace is creativity. With subject knowledge readily available at the touch of a button, children today need to know how to apply knowledge rather than accumulate it. Creative, independent problem-solving is central to the Montessori curriculum.
Each child is valued as a unique individual.
Montessori education recognizes that children learn in different ways, and accommodates all learning styles. Students are free to learn at their own pace, each advancing as he is ready, guided by the teacher and an individualized learning plan.
Beginning at an early age, Montessori nurtures order, concentration, and independence.
Intentional classroom design, materials, and daily routines support the student's emerging "self-regulation" (the ability to educate one's self, and to think about what one is learning), in toddlers through adolescents.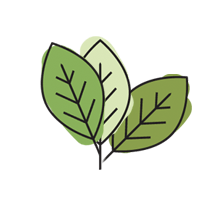 Students are part of a close, caring community.
The multi-age classroom—typically spanning 3 years—re-creates a family structure. Older students enjoy stature as mentors and role models; younger children feel supported and gain confidence about the challenges ahead. Teachers model respect, loving kindness, and a peaceful conflict resolution.
Montessori students enjoy freedom within limits.
Working within parameters set by their teachers and the classroom community, students are active participants in deciding what their focus of learning will be.
Students are supported in becoming active seekers of knowledge.
Teachers provide environments where students have the freedom and the tools to pursue answers to their own questions. Internal satisfaction drives the child's curiosity and interest and results in joyous learning that is sustainable over a lifetime.
Self-correction and self-assessment are an integral part of the Montessori classroom approach.
As they mature, students learn to look critically at their work, and become adept at recognizing, correcting, and learning from their errors.
Meet Our Head of School, Kathleen Saint Leger 

Kathleen, or Ms. Saint Léger, is originally from Port-au-Prince, Haiti.  She studied at St. John's University and Teacher's College at Columbia University where she received her degree in Developmental Psychology with a minor in Spanish.  She worked with children ages five to eighteen in psychiatric hospitals as a mental health counselor.  She discovered Montessori when her first daughter was of school age.

She was in awe of the methodology as she saw the growth in her child, which prompted her to take the training. This is her 19th year as a Montessori teacher, 18th in Celebration.  She is certified in Primary (3-6), where she taught for 9 years, Lower Elementary (6-9) for 5 years as well as 9-12 where she is in her 5th year. Kathleen has a Level 1 (3-6) certification from the Association of the Catechesis of the Good Shepherd, the Montessori method applied to religious education, and facilitates it at Corpus Christi Catholic Church in Celebration.

In addition, Kathleen has been a Teacher Trainer at the Orlando Montessori Teacher Education Institute for the past 11 years. She is certified to facilitate Jane Nelson's positive discipline program. Kathleen has three children Bryana, Brian, and Britnie, who have all attended Montessori throughout their education. Kathleen speaks French, Creole, Spanish (enough to not get lost in a foreign country), and is in the process of learning to speak Portuguese.  She believes that every child can thrive in a Montessori environment.
Kathleen
Geiger
Head of Children's House/Monet Room
Cindy
Buchner
Children's House/Monet Room
Britnie
Saint Urbain
Children's House/Monet Room
Gaby
Vilchez
Children's House/Van Gogh Room
Margaret
Sherwood
Children's House/Van Gogh Room - Erdkinder
Kayla
Migliore
Children's House/Van Gogh Room
Mariel
Gutierrez
Lower Elementary/Matisse Room
Lourdes
Pirela
Lower Elementary/Matisse Room
Jasmine
Salter
Lower Elementary/Matisse Room
Amy
Anderson
Upper Elementary/O'Keeffe Room
L'niarae
Blevins
Upper Elementary/O'Keeffe Room
Kaitlin
Geiger
Upper Elementary/O'Keeffe Room
Rosario
Ramirez
Immersive Spanish Specialist
Gabriella
Curran
Assistant Teacher/After Care
"Free the child's potential, and you will transform
him into the world."
DR. MARIA MONTESSORI