TEACHING. EMPOWERING. INSPIRING!
Welcome to The Montessori Academy of Celebration.
Montessori education was created in Italy over 100 years ago by Dr. Maria Montessori.  Since then, her unique method of teaching by connecting with a child's natural sense of wonder and desire to learn has taught and inspired millions across 6 continents.
The Montessori Academy of Celebration is continuing the great traditions and core values Dr. Montessori developed in a beautiful, tranquil setting located in South Orlando. Nestled in idyllic Celebration, Florida, the school is…
Montessori education prepares children to be independent and capable individuals far beyond the classroom.
Embrace
Each child's potential
Peace
For a child's need to feel safe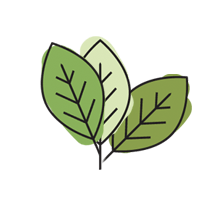 Inspire
Each child's desire for knowledge
Acknowledge
Each child's unique gifts and celebrate others
Cultivate
Each child's independence, responsibility and self-discipline
Communicate
Through peer teaching the collaborative nature of a better world
We truly believe in the Montessori method and can see a huge difference in how our son sees the world.
Our care of the child should be governed, not by the desire to make him learn things, but by the endeavor always to keep burning within him that light which is called intelligence.
We are so excited that August is learning more than just a standardized test, Montessori is preparing him for other cultures and a fresh approach to the world he will be a part
Come and visit with us, ask questions, and experience our authentic Montessori environment.
Tanesia R. Hale-Jones is a Montessorian, educator, social activist, poet, artist, and parent, who believes deeply in the importance of…
Memory is such a critical component of learning. We perhaps take this for granted without fully understanding how memory works…
Ready to take a school tour?